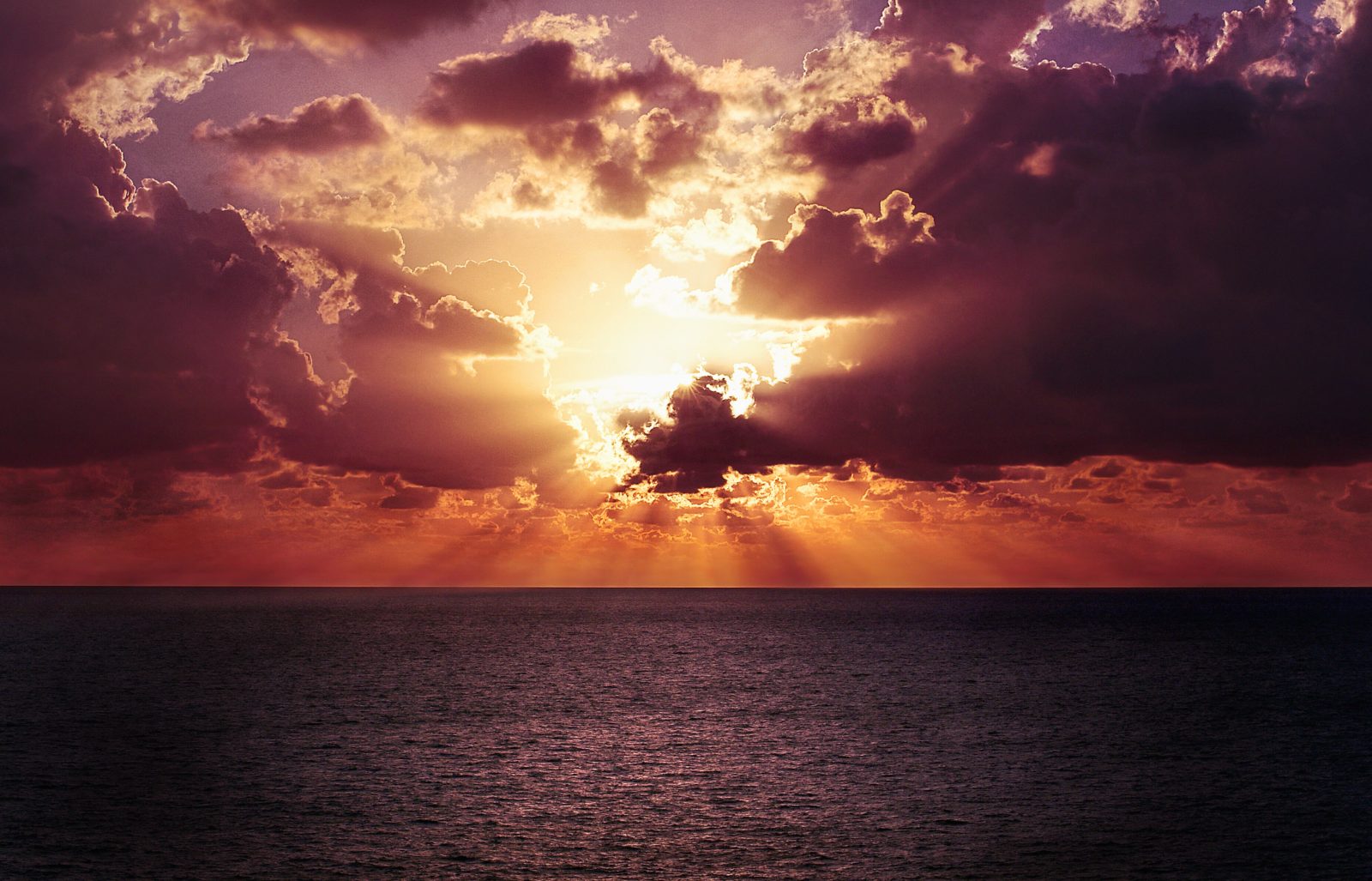 Hello loves, can you believe that it's August already? I swear, June and July lasted like 10 seconds each!
No but, seriously though, why is 2017 flying? I hope that you are on track for your goals this year and if not…it's never too late to start.
Love To The Day Ahead
This morning, I got up very early, because of the significance of the day.
Seven years ago today, I said goodbye to my mother. I have written about it here, here, and here . And for the last seven years, I have always approached today heavy with sadness. And while, there is sadness associated with the day, I honestly have gotten to the point where I don't want that sadness to impact the quality of my whole day.
I miss my mother every.single.day. that passes without her. That has not changed and I doubt it ever will. I read somewhere that worst part about grief, is not the loss of the person who means so much to you, the worst part is missing them every day for the rest of your life. And this, I have come to realize is true.
The truth is, I miss her every day, but I am not sad every day. I know in my heart that she could not have gone on being sick and living in pain. And I have made peace with that. So today, despite the sadness I feel, I also want to celebrate the time I did have with her. The time that was filled with joy and belly-laughs and experiences worth savouring and reminiscing about.
A Message Of Love
Today I am sending a message of love – in fact, all the love I feel for my mother – ahead to the day. I am sending a message of love to my brother and  my sister and to the rest of my family, who all miss the light that my mother was. I hope that this message of love is received and that our day is transformed by it.
This morning, as I listen to the world waking up around me, I reaffirm the love I feel and cherish for my mother and for all the persons touched by her light. May blessings be poured out upon all of you, and I pray that we all greet the day eager and ready to receive all the blessings and good things that have been set aside just for us.
Today I pray that you all (including you dear reader) are surrounded and saturated by warm and loving light. I send love to the roads that you will travel on today. To all the persons you will encounter today, I pray that they too, will be enveloped by love and radiate that love back to you. My hope and prayer is that that our entire day today, is infused by love and thus, suffused with grace.
I also send love to the people and situations that may frustrate you today. May they be covered them in warmth and tenderness, so that when they come up, they are just a little softer, so their impact is not as harsh. My hope is that today only brings you posivibes. I also pray that you all have a soft place to land at the end of day.
7 for SEVEN
So my dear friends, when I started writing this, it was supposed to be my official welcome to August and my 7 for Seven this week. However, it took on a life of it's own and I'm going to let it be. And just do a short version of my gratitude list, because today is also a Monday…as and you know…
…every Monday, we post seven positives from the previous seven days of the week as a reminder of what we have so that the week starts out on an upswing. There is much truth in the belief that happy people attract good things, so it is important to start the week out right. Sometimes it's the more grand, but other times, it's the simple things.~Key + Arrow
7 for Seven originated at Key + Arrow and now let's get into my 7 for this week:
I am grateful for the time spent with my mother.  I hope to always make her proud!
Another year of life. I celebrated another year around the sun on July 30th. This year for the first time in seven years, I felt like celebrating and I did to the fullest. My birthday was made all the more special by family and friends. And these are really the family we choose. I am truly grateful and blessed to have so much love in my life.
Connections – I am learning that stepping into my power and being seen is the only way I can move forward. Making connections are far more powerful than anything I will every try to achieve on my own. I am grateful for the courage this week to speak up and be seen.
Gratitude For The Simple Things
My job…because life as I know it, would not be possible without it. Amen for the love of good food, great coffee and fantastic vacations shared with the people I love.
God Always Sends Someone.  I was reminded that God always sends someone, when an 86-year-old driver crashed into my neighbour's wall last week. I was home to help and I am so happy I did. She kept asking me, why I was helping her and I said to her, I'm only doing what I hope someone would have done for my mother.
Baby jeans with pockets. To the designers of baby clothes…you keep making pants with pockets for baby boys…why? They are the cutest but it always makes me wonder, what are they going to put in them. My nephew is wearing jeans ya'll, with as you probably guessed…pockets. And now that I know that baby jeans exists…he will have a few.
The power of prayer. For I can do all things, through Christ who strengthens me.
Posivibes Only
And now my hope is that by continuing to pay attention to the little things, the mundane details that make up all the blessings in my life and by sowing the seeds of faith and gratitude, I can truly carry with me and reap the rewards of "positivity + balance + bliss" throughout the days ahead.
Thank you for reading, I appreciate you! This is me blowing some glitter and confetti on you because you're super blessed to have received the gift of another 86,400 seconds today, to spend any way you desire. Make those seconds count!
I love hearing from you…what are you grateful today? Feel free to share below!